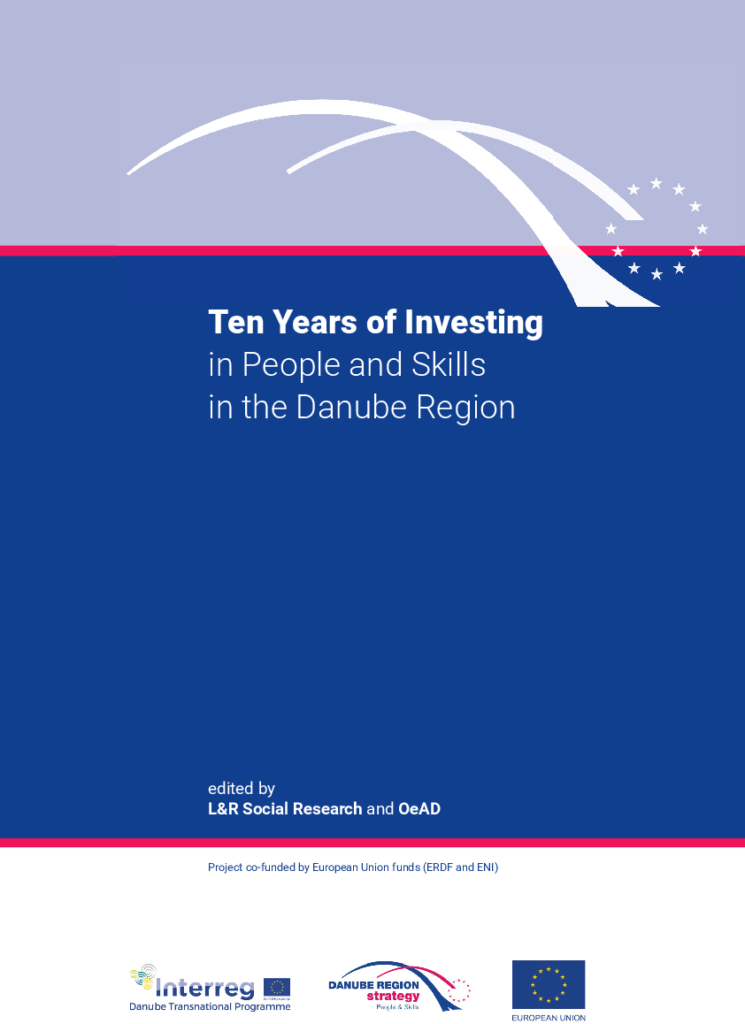 In 2021, the EU Strategy for the Danube Region celebrated the 10th year of its implementation.
On this occasion, Priority Area 9 prepared a dedicated publication on the past ten years of investing in people and skills in the Danube Region that also outlines what could be done in the years to come.
It contains texts from core stakeholders and partners on collaboration in labour market and education policies, as well as on the inclusion of marginalised groups.
The publication has now been released and can be downloaded here.