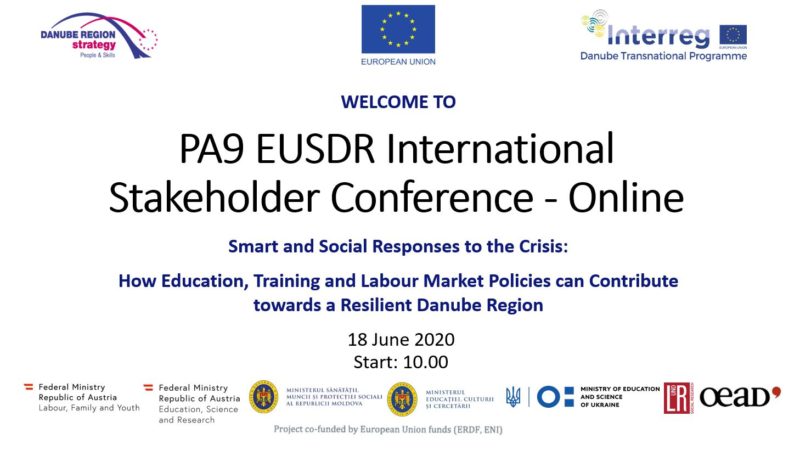 Find the recording of our International Stakeholder Conference on 18 June 2020 now on our YouTube channel.
The conference main focus is on challenges of the crisis regarding the labour market and education systems in the Danube Region, but also what we can learn from the crisis.
These topics are discussed by high-level speakers from the European Commission, an international organisation dealing with education policy in South Eastern Europe, an economic research institute and the Austrian Ministry of Education, Science and Research.
The video is separated in different chapters (look into the video description) so that you can choose the content you are interested in the most.
In addition, we provide you with two input videos, recorded before the conference.
The first video was made by the Action Group 3 of the EU Strategy for the Alpine Region (EUSALP)  giving an insight on developments in the labour market and education systems in one of the most affected areas by the COVID-19 crisis – Northern Italy.
The second video provided by an education expert of the OECD deals with the level of preparedness of countries to switch to online learning and with what we can learn from the crisis regarding education systems.