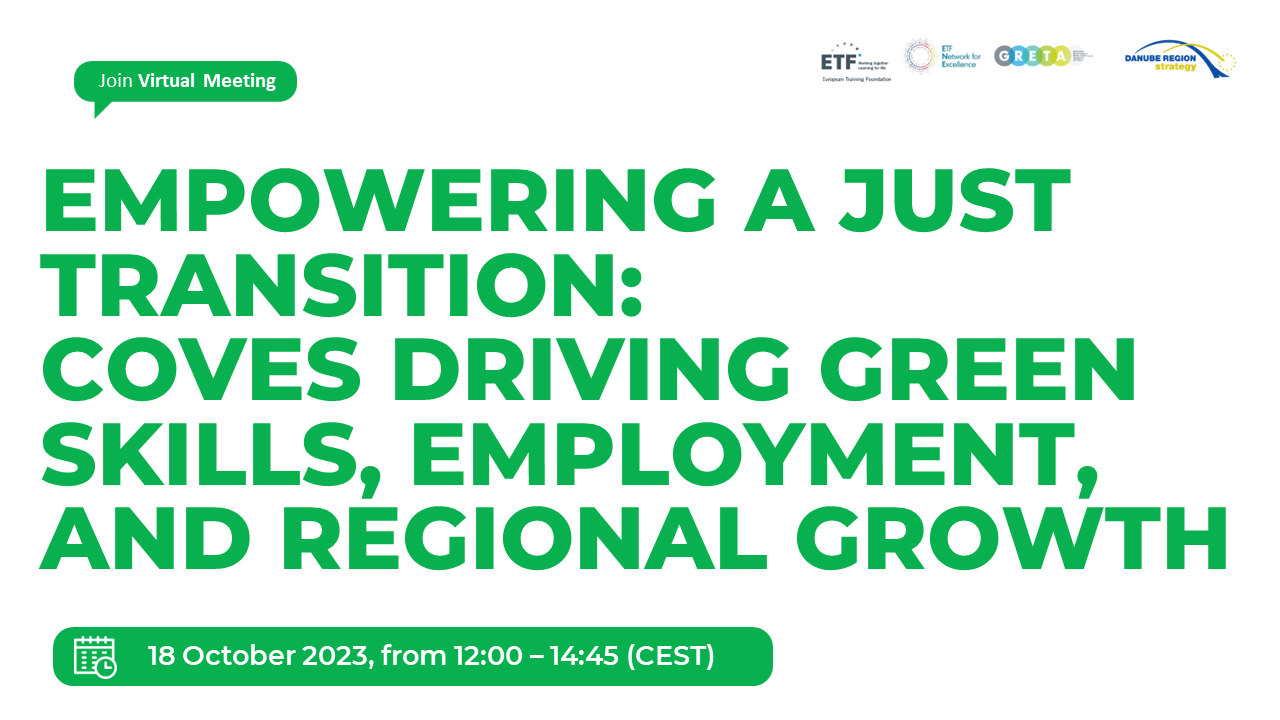 Webinar | Empowering a Just Transition: COVEs driving Green Skills, Employment, and Regional Growth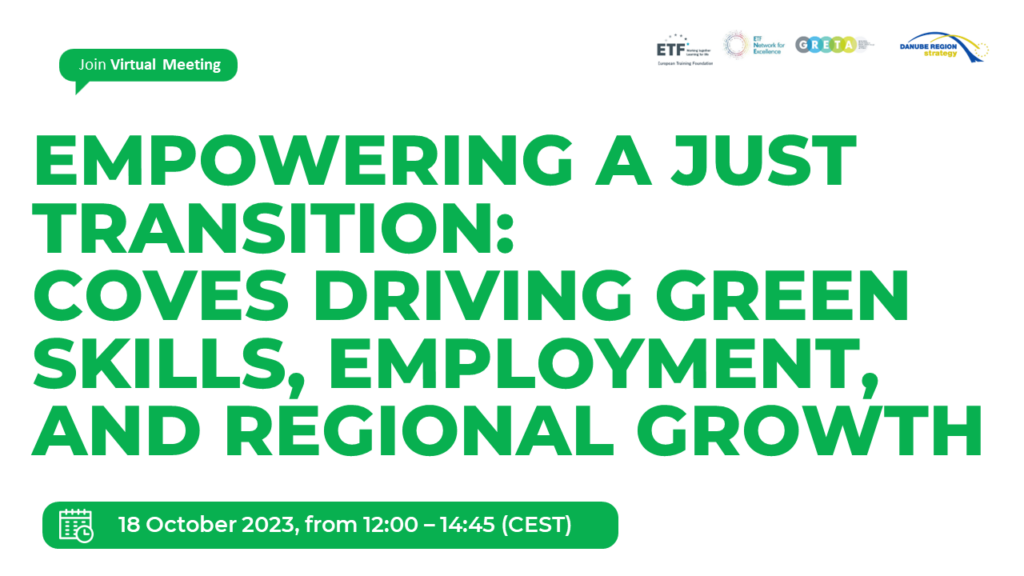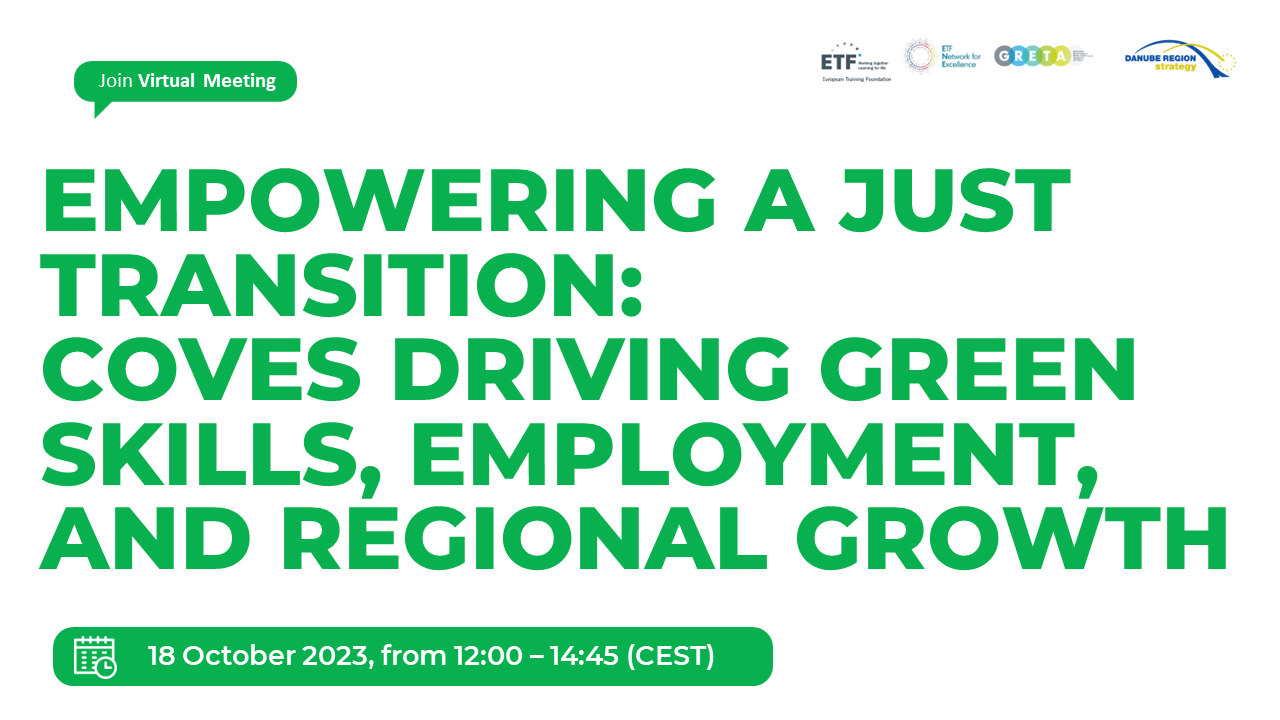 (c) ETF
In this green webinar, conducted in collaboration with the ETF, we place spotlight on the critical role of vocational excellence in achieving a just transition and in which CoVEs play a vital role in steering towards a green future.
We will have presentations from the European Commission and the European Bank for Reconstruction and Development on the EU policies and funding mechanisms for just transition.
We will look into the skills dimension of an ambitious CO2 reduction vision initiative implemented through a green regional partnership in North Jutland, Denmark. And we will have experience sharing from Moldova on public private partnerships in the construction sector and presentation from Ukraine.
Also, we take deep dive into green skills programmes from Ireland and the UN Environment Programmes.
Interpretation is provided in in French, Turkish and Ukrainian.
More detailed information is available on the ETF website.
The agenda is available here.
Please register by the 16th of October here.
After registering you will receive the link to access the meeting.